Fresh Mozzarella
Concepts
Want to showcase this cheese on your menu? Serve up something sensational with these innovative concepts.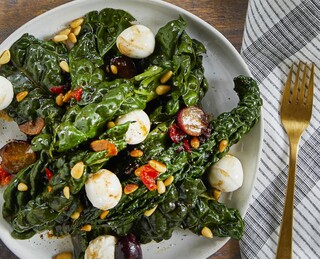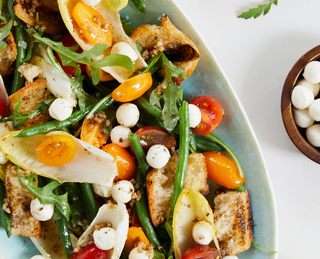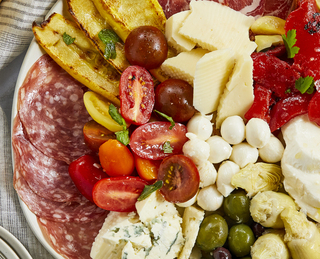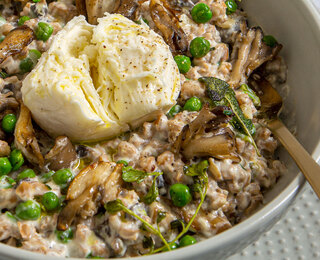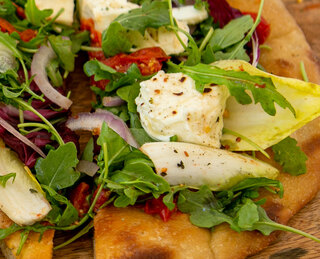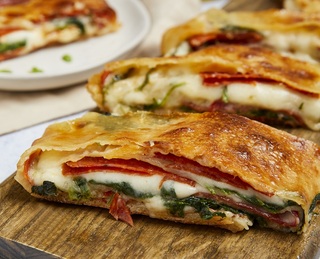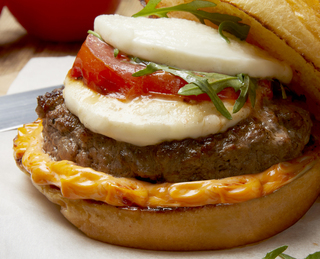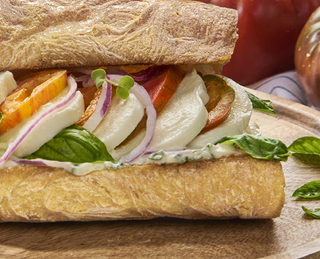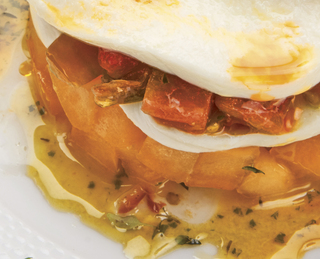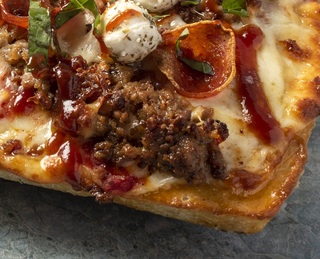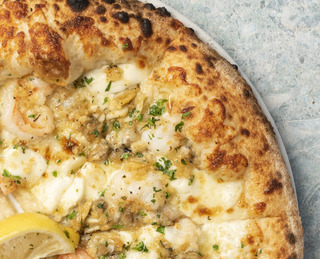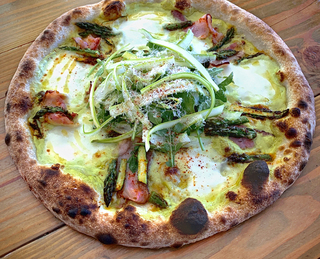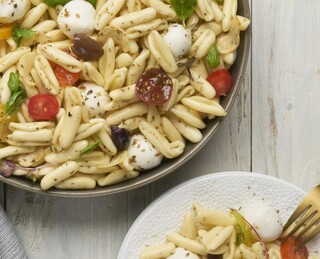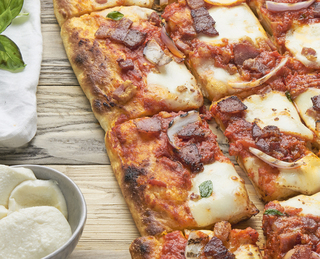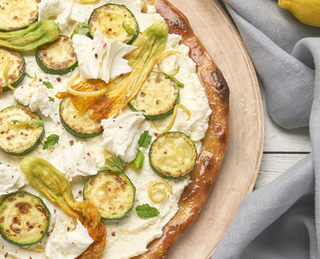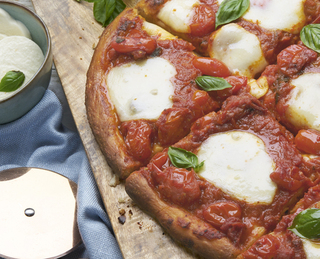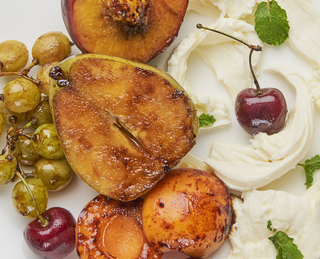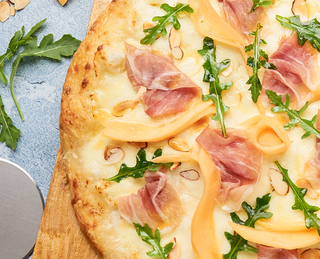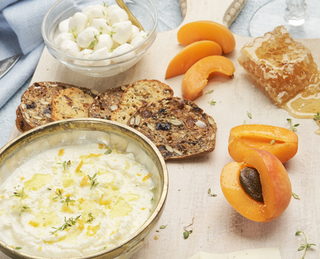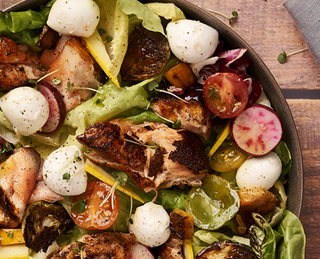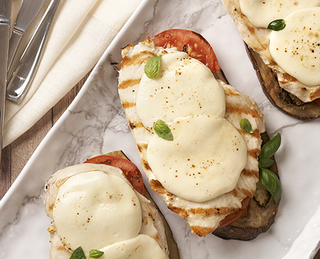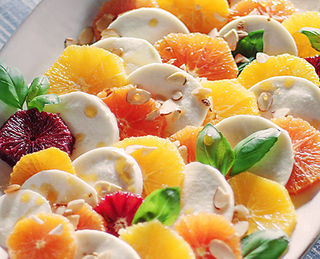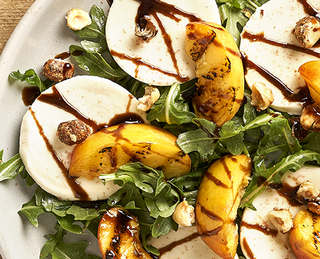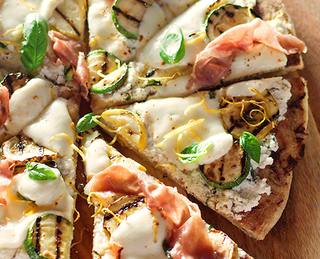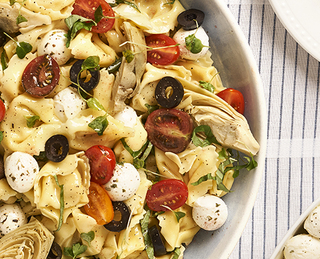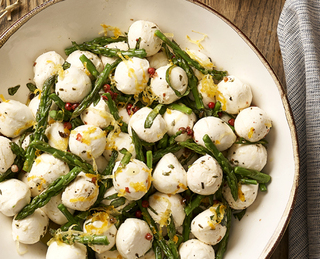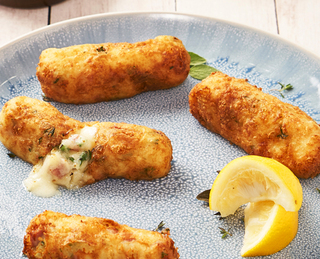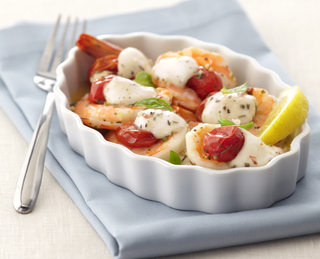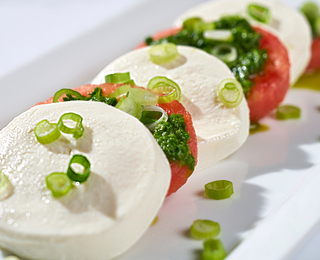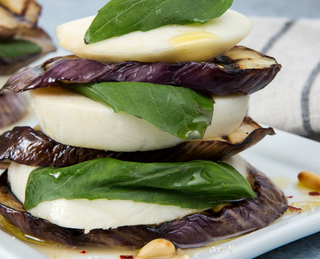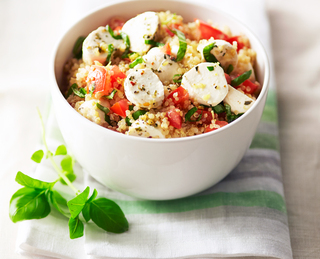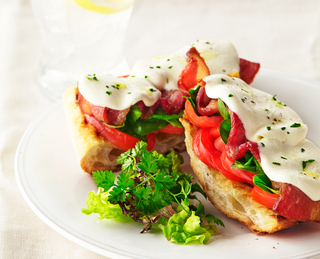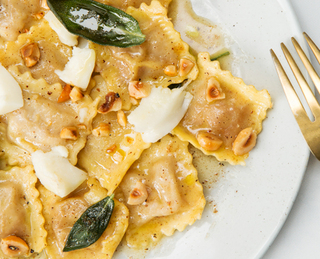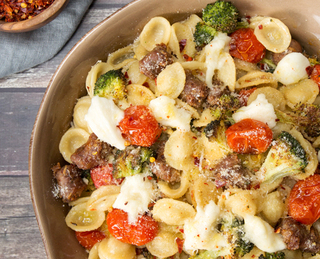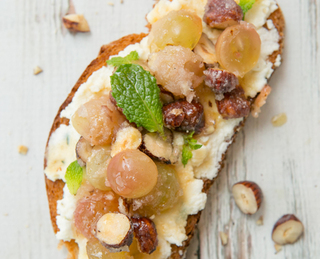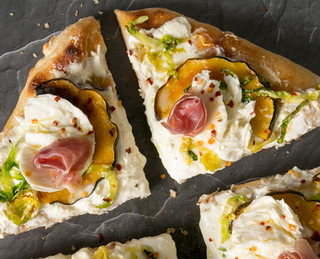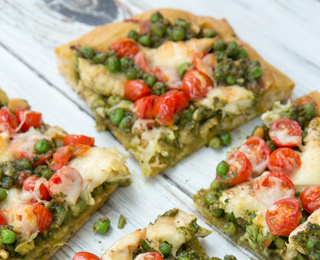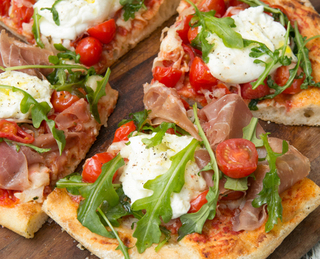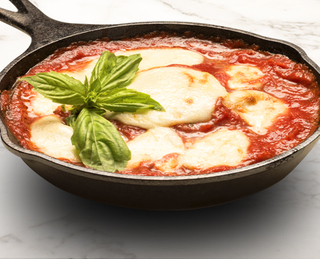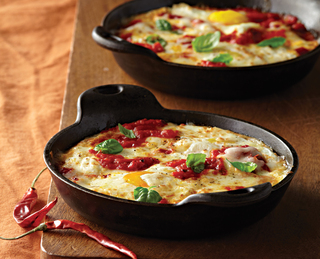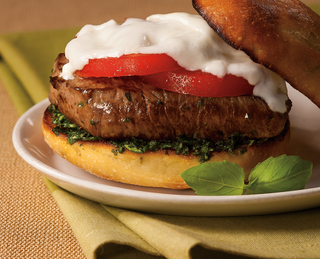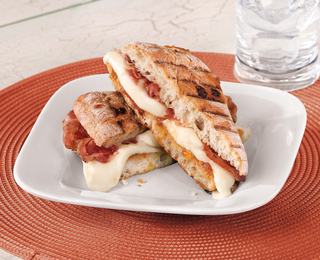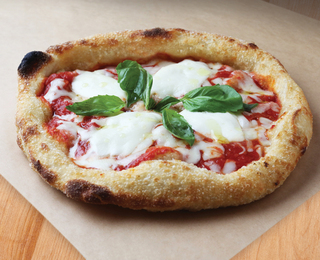 Galbani® Caramelized Stone Fruit and Ovoline Plate
INGREDIENTS
| | |
| --- | --- |
| 2 | Ripe peaches, cut in half with the pits removed |
| 1 | Small bunch of grapes |
| 1 | Handful of cherries |
| 4–6 tbsp. | Granulated sugar |
| 2–3 tbsp. | Unsalted butter |
| 1 | Galbani Fresh Mozzarella Ovoline |
| | Fine sea salt and freshly ground black pepper to taste |
| 1–2 tbsp. | Extra virgin olive oil (fruity style preferred) |
| | Fresh mint for garnish |
| | Toasted bread (optional) |
METHOD
Place the peach halves, cut sides up, on a cutting board. Coat the cut sides with enough granulated sugar to generously cover the flesh. Keeping the grapes on the stem, coat the bunch of grapes and the cherries with granulated sugar as well.

Heat a heavy-bottomed frying pan over high heat and melt 1 tbsp. of unsalted butter. Place the peach halves, cut sides down, in the pan. Dot the back of each peach half with a dab (about ½ tsp.) unsalted butter.

Cook until the sugar liquefies and turns a very dark brown, 1 to 1 ½ minutes, depending on the heat. Turn the peaches periodically to check the color. When the cut sides are caramelized well, turn the peaches, and cook briefly on the other side to warm through. Remove to a plate.

Repeat the same process with the bunch of grapes on the stem and the cherries.

Tear the Ovoline into bite-sized pieces and arrange them on one side of a serving platter. Arrange the peaches, grapes, and cherries on other side.

Garnish with sea salt, freshly ground black pepper, and a drizzle of extra virgin olive oil. Garnish with fresh mint. Serve with toasted bread (optional).
©2022
Lactalis Foodservice
. All rights reserved.
Pairings
Wine & Spirits
Beer
Proteins
Fruits & Vegetables
Nuts, Grains & Starches
Flavors, Spices & Condiments