Ricotta & Mascarpone
Concepts
Want to showcase this cheese on your menu? Serve up something sensational with these innovative concepts.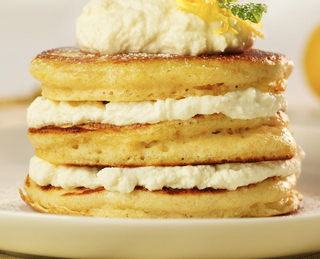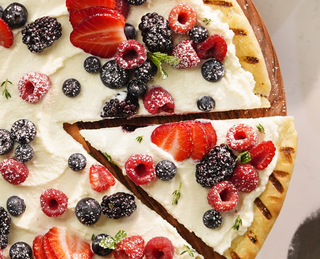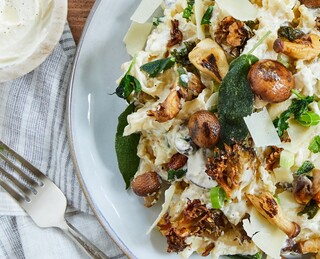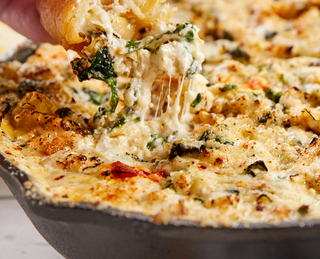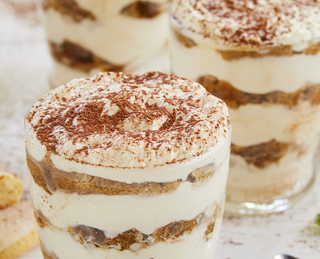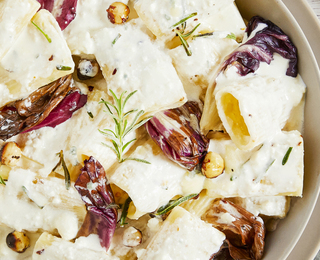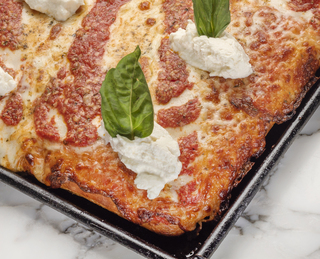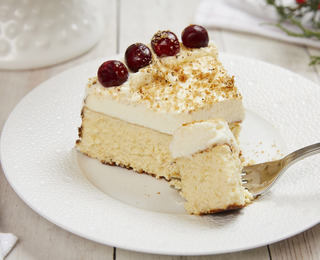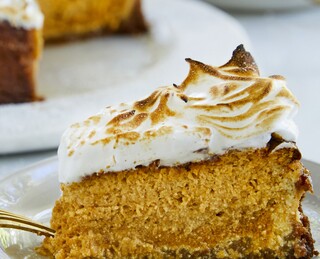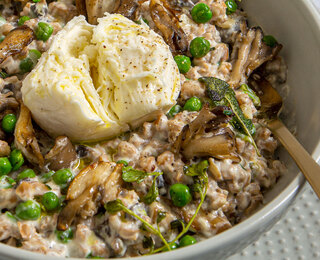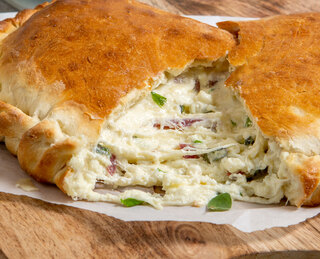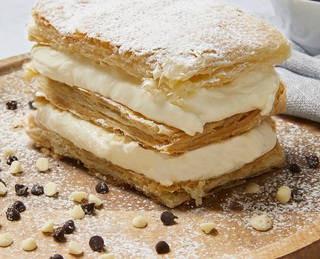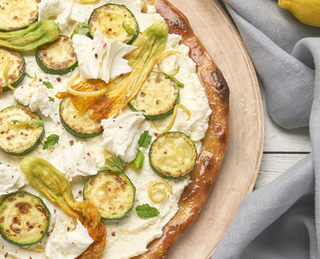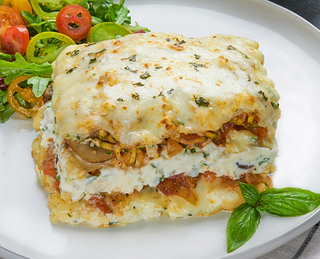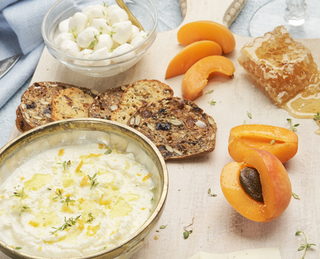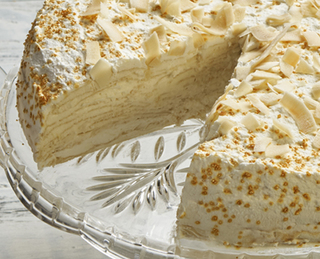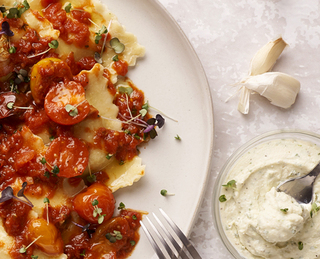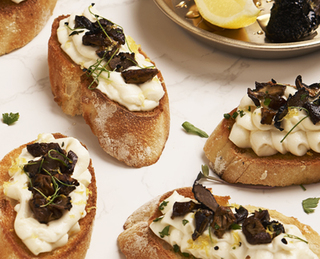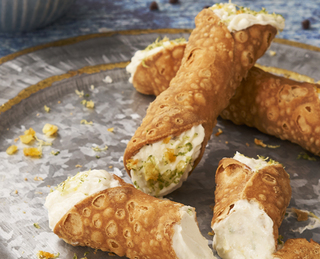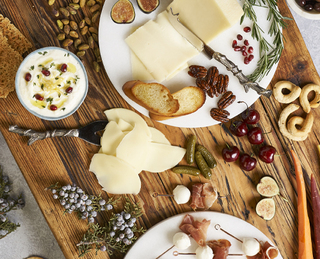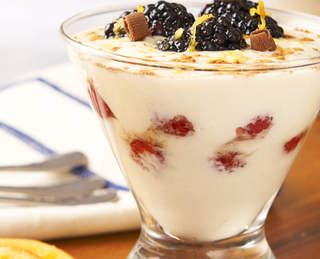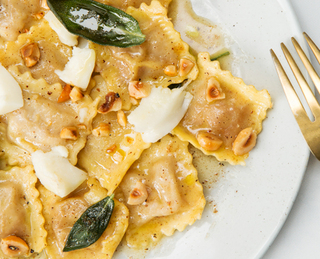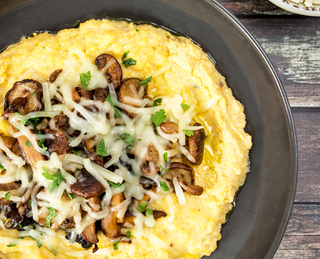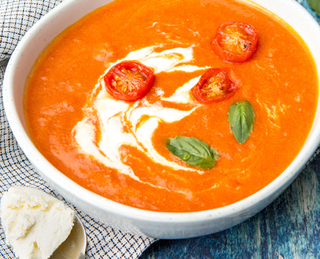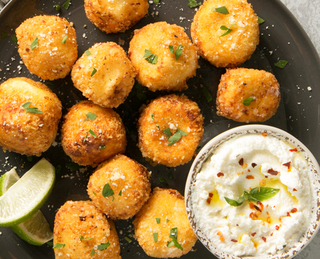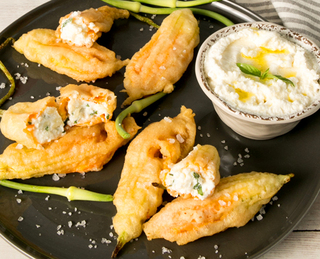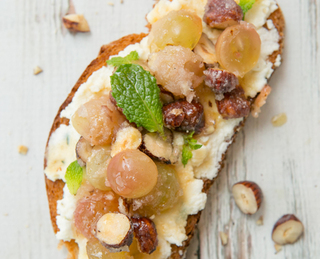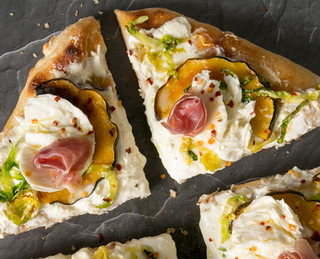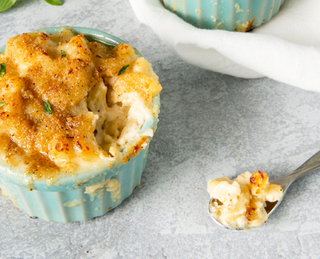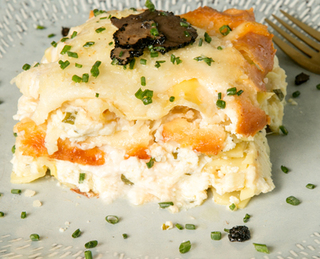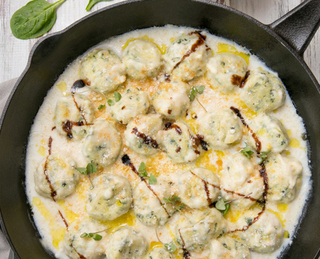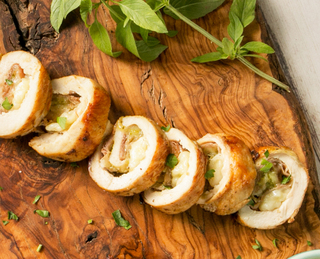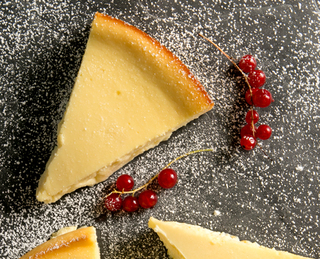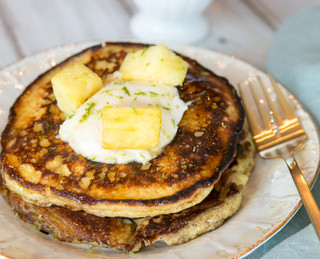 Galbani® Ravioli Alla Donatella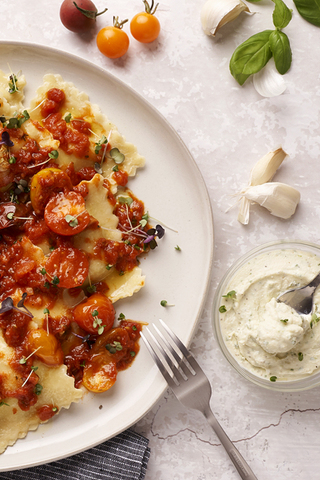 INGREDIENTS
| | |
| --- | --- |
| 1 cup | Galbani Whole Milk Ricotta |
| ¾ oz. | Galbani Parmesan, finely grated |
| ⅓ cup | Fresh flat-leaf parsley, minced |
| 1 | Egg, beaten |
| | Pasta sheets, rolled out 1/16-inch thickness |
| | Semolina flour for dusting |
| ⅓ cup | Extra virgin olive oil |
| 2 large | Garlic cloves, smashed |
| 1 tsp. | Red pepper flakes (or Donatella's preference, 1 tsp. Calabrian chili in oil) |
| 1 pint | Assorted cherry tomatoes, stemmed and halved |
| 2 tbsp. | Micro basil for garnish |
| | Semolina flour for sprinkling |
| | Kosher salt and freshly ground white pepper to taste |
METHOD
In a bowl, stir together the Ricotta, Parmesan, beaten egg, and parsley. Season the mixture with kosher salt and white pepper to taste.

Using a square ravioli cutter (or 3-inch biscuit cutter), cut out squares from the pasta sheets, spacing them as close together as possible. You should have at least 34 squares.

Lay half the pasta squares on a clean work surface and brush off any excess semolina flour.

Using a pastry brush, brush the edges of the pasta squares with the egg wash. Then place 1 tsp. of the cheese filling in the center of each square. (For more uniformity, use a pastry piping bag to add the filling.)

Top each with a plain pasta square and seal around the edges with your fingertips, pressing out any air bubbles.

Place the ravioli in a single layer on a baking sheet sprinkled with semolina flour.

To make the sauce, in a large sauté pan over medium heat, warm the olive oil. Add the garlic and cook, stirring occasionally until its starts to get a golden color, about 2 minutes.

Add the cherry tomatoes and sauté, stirring occasionally until they begin to blister and brown, 3–5 minutes.

Add a teaspoon of red pepper flakes (or Calabrian chili in oil), and season the sauce with kosher salt and white pepper. Reduce the heat to low and keep the sauce warm.

Meanwhile, bring a large pot of salted water to a boil over high heat. Add the ravioli and simmer until tender, about 12 minutes.

Using a slotted spoon, transfer the ravioli to the sauce and stir together to coat evenly.

Tip the ravioli and sauce onto a serving platter, and sprinkle micro basil over top to garnish. Serve immediately.

Makes about 16 ravioli. Serves 4.
©2022
Lactalis Foodservice
. All rights reserved.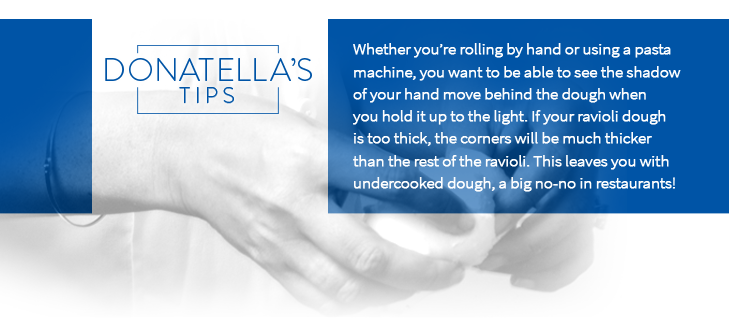 Pairings
Wine & Spirits
Beer
Proteins
Fruits & Vegetables
Nuts, Grains & Starches
Flavors, Spices & Condiments