Parmesan
Concepts
Want to showcase Parmesan on your menu? Serve up something sensational with these innovative concepts.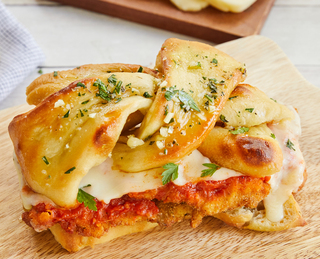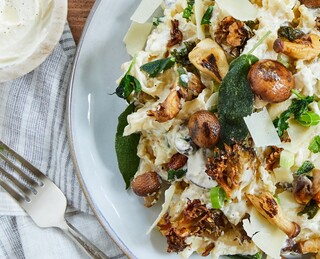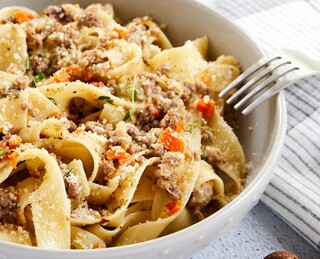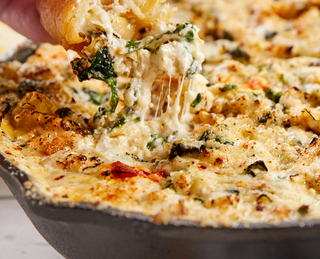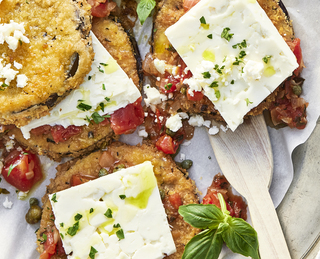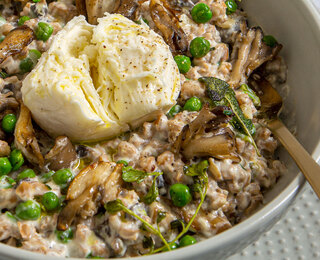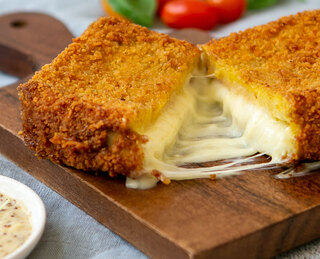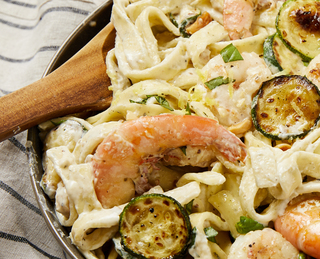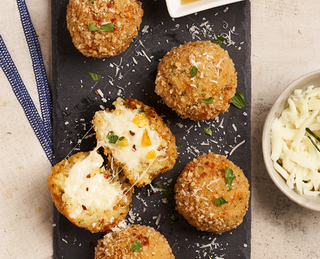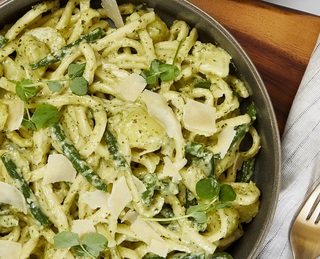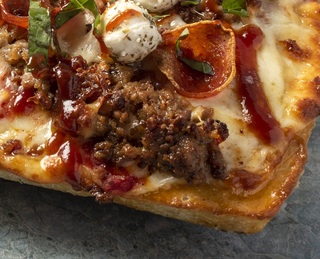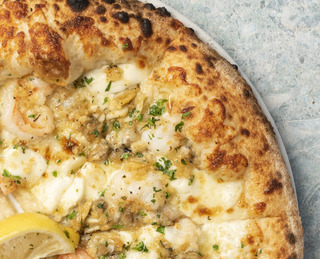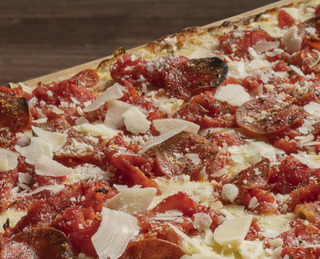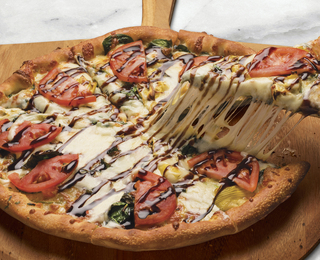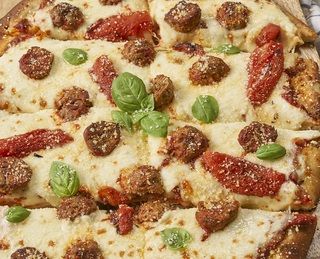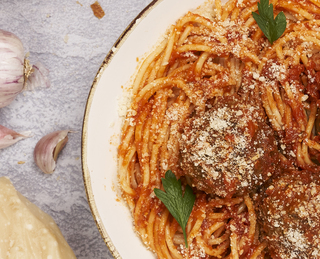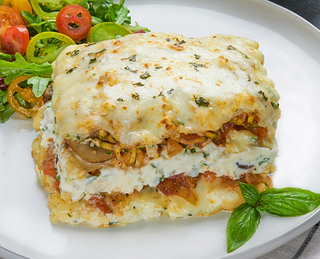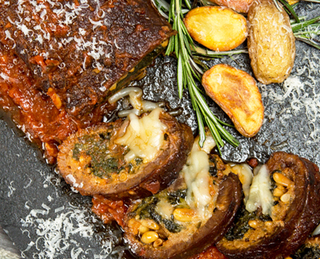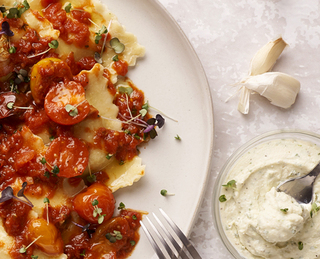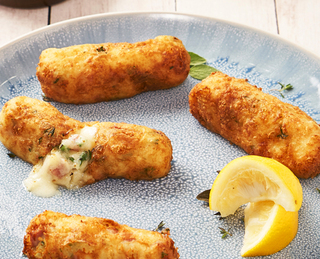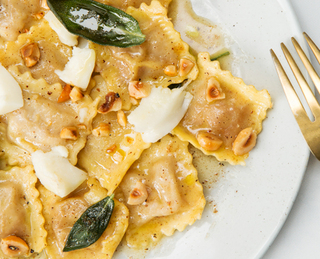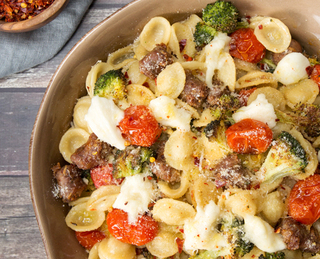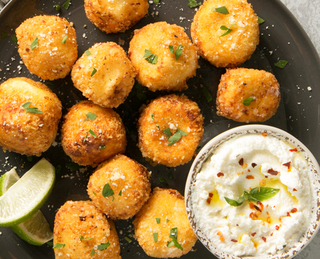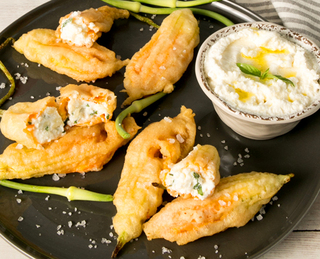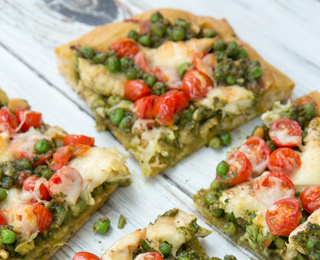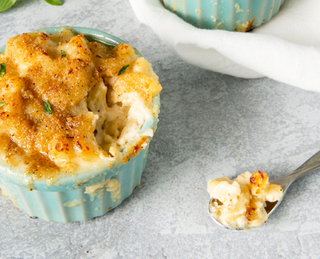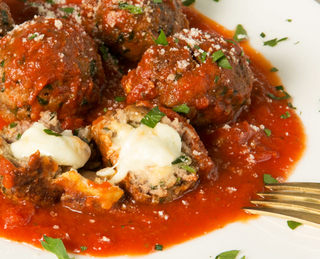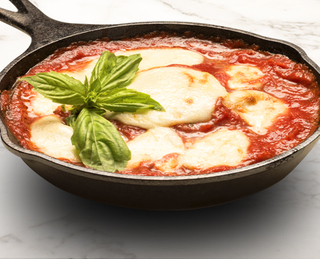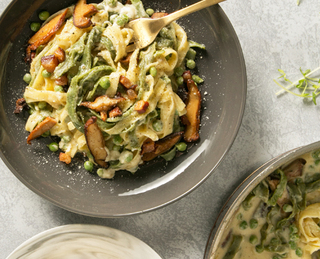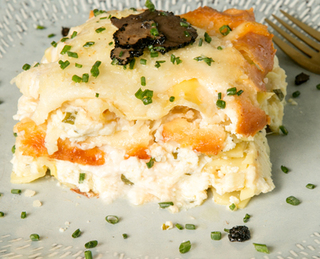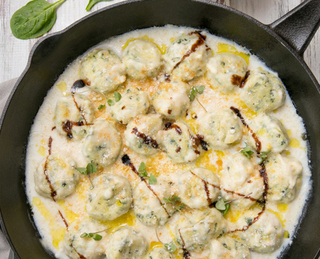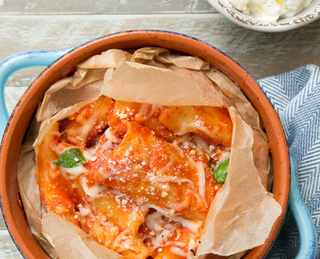 Donatella's Famous Meatballs featuring Galbani® Parmesan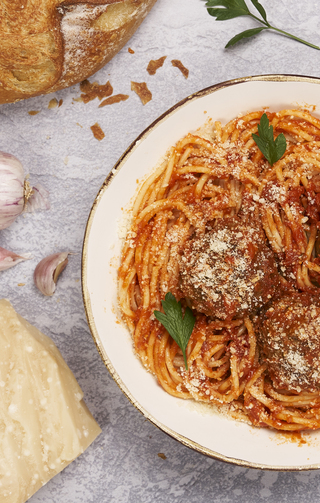 INGREDIENTS
| | |
| --- | --- |
| 1 | Small loaf Italian-style bread (about 8 thick slices), torn into 2½-inch chunks |
| 2 lbs. | 80% lean ground beef chuck, broken up |
| 5 | Garlic cloves, coarsely chopped |
| ½ cup | Italian parsley, finely chopped (and more for garnish) |
| 1 | Large egg, lightly beaten |
| 1½ cups | Galbani Parmesan, grated (and more for garnish) |
| 1 box | Spaghetti (preferably bronze die cut) |
| 3–4 cups | Marinara sauce |
| | Kosher salt and freshly ground black pepper |
| | Canola oil for frying |
METHOD
Put bread in a bowl and add enough warm water to cover it.

Let stand for 5 minutes, turning to moisten evenly. Squeeze gently to remove as much water as possible and place in a large bowl.

Add beef, garlic, Italian parsley, egg, and ¾ cup of Parmesan cheese to the bread and combine. Season generously with kosher salt and freshly ground black pepper.

Knead mixture with your hands—rinsing your hands occasionally with warm water to keep meat from sticking to them—until it's uniformly combined and smooth (at least 5 minutes).

Pinch approximately 2 tbsp. of meat mixture from the mound and shape it into a ball between the palms of your hands.

Place meatball on a baking sheet or tray and repeat with remaining meat mixture. Makes approximately 30 meatballs.

Fill a 10-inch skillet halfway with canola oil and heat over high heat. You will see strands forming along the bottom of the pan when it's hot enough.

Working in batches, gently slide 8 to 10 meatballs into the pan without overcrowding. Meatballs should be only three-quarters submerged in oil.

Reduce heat to medium and fry, turning once, until they're firm and golden. Use a slotted spoon to transfer meatballs to a bowl.

Cook pasta according to instructions on package. Turn off the heat.

Drain pasta and put it back into the pot. Add a few heaping tablespoons of sauce into the pasta, as well as a couple of heaping teaspoons of grated Parmesan, and stir on high heat for a few minutes, so that the cheese helps bind the sauce to the pasta. Add the rest of the sauce, turn the heat down to simmer, and let the pasta and sauce "marry each other."

About 20 minutes before serving, add the meatballs to the simmering sauce and cover the pot. Cook on low for at least 15 minutes to allow the flavors to meld.

Place a portion of spaghetti in bowl, top with some more sauce and 2–3 meatballs. Garnish with Parmesan and fresh Italian parsley.
©2022
Lactalis Foodservice
. All rights reserved.
Pairings
Wine & Spirits
Beer
Proteins
Fruits & Vegetables
Nuts, Grains & Starches
Flavors, Spices & Condiments