Cheese Plates
Concepts
From casual to fine dining, cheese plates are appearing on more and more menus. A cheese course can be offered at the bar, before the meal, or even as an elegant alternative to dessert. Explore these helpful tips, inspiring recipes, and instructional videos to make cheese plates a highlight of your menu.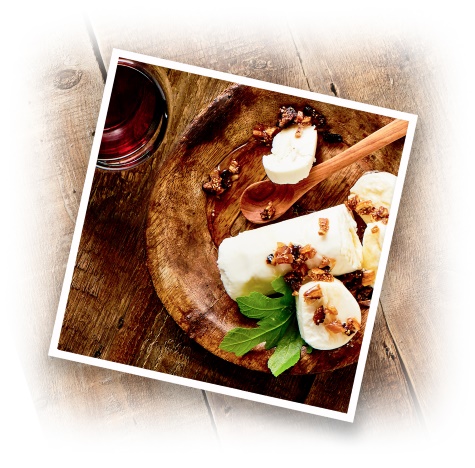 The perfect pairings start here
Interactive Pairings Tool
What's better than a world-class cheese? A world-class cheese served with accompaniments that bring out its exceptional flavor. Select a cheese in the tool below and create combinations that people crave.